About us

Jiangsu Pacific Quartz Co., Ltd. (short as Pacific Quartz hereinafter), founded in1992, is a company well integrated with R&D, manufacturing and sales of high-end quartz materials. In 2014, Pacific Quartz was listed on the A shares main board of Shanghai Stock Exchange (Stock Ticker: SYGF, SH603688). Through the innovative development of more than 30 years, Pacific Quartz, as a national high-tech enterprise, has become the benchmark enterprise in China's quartz material industry.

Pacific Quartz is ranked in the industry forefront at the marketing and technology of quartz materials used for photovoltaic、semicon-ductor、optical fiber、lighting、optics and other industries. Our main products are high-purity quartz sand, quartz tube & rod, large diameter resized quartz tube, quartz cylinder, quartz ingot, quartz plate, etc, and a great variety of quartz devices.

Under the business principle of win-win, Pacific Quartz attaches great importance to establish a long-term strategic partnership with customers. We have built deep and close business cooperation with many well-known enterprises at home and abroad. We are committed to sustainable development.


Pacific Quartz takes R&D and innovation as the driven force for development,and has a CNAS testing center and a national postdoctoral research workstation recognized by the National Laboratory Accreditation Committee. Gathering industry elites, Pacific Ouartz leads technological innovation and works with partners to meet market challenges to achieve sustainable development.
Address by Chairman
I would like to extend sincere gratitude to every friend. Thank you for your great trust and support, which gives solid impetus for the steady growth of Pacific Quartz. We are proud that we live up to your expectations. With professional technology and innovative ideas, we continue to provide customers with more competitive overall solutions for quartz material.
Pacific Quartz upholds the business philosophy of "people-oriented, customer-centered, proud of the company's development, focusing on R&D, continuous innovation, pursue and surpass the industry benchmark". We start bit by bit, concentrate on details, and constantly improve our product quality and service standards.
We are ambitious to develop our company as a quartz manufacturer with global recognition and excellence. We will offer high quality quartz product and service and take it as our own duty and value orientation. We will deliver value, honor, trust, respect, mission commitment to our employees, build equal cooperation and sincere reciprocity to our partners, and create an international brand with high recognition and trust from our partners.
Let's join hands with all our friends and strive together for a more prosperous future!

Production Operation Structure

Obtained the invention patent of China first horizontal tube drawing line
Testing Center was certified by China National Laboratory Accreditation Committee
Successful developed large diameter quartz tube & rod

Became one of the few companies who master the mass production technology of high purity quartz sand
Shareholding reform, start IPO operation
Successful developed quartz tube & rod for optical fiber & semiconductor application, entering the market of electronic grade quartz material
Top ranked as world well-known lamp quartz material supplier
Successfully listed at Shanghai Stock Exchange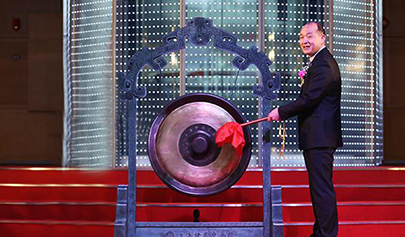 Successfully developed large diameter electrical fused quartz ingot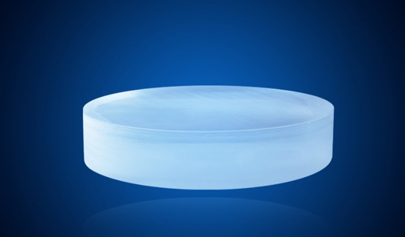 Optics quartz materials launched to market
Successfully developed semiconductor grade quartz cylinder & plate, optical fiber quartz cylinder and opaque quartz materials, etc Started the construction of production line dedicated to electronic grade quartz product with capacity 6,000 tons/year, and initiated the expansion plan of high purity quartz sand with capacity 20,000 tons/year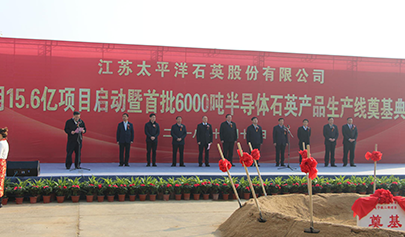 Semiconductor grade quartz products have been qualified by TEL for diffusion process
Semiconductor quartz production building with annual capacity 6000 tons is completed and the first line puts into operation; Break ground for HPQ sand project with annual output 20000 tons

Win-Win with the World
The world today is undergoing unprecedented development, profound changes and tremendous adjustments. Development and changes are surging, opportunities and challenges emerge in endlessly.
Address:Pacific Quartz Industrial Park, Pingming Town, Donghai County, Lianyungang City, Jiangsu Province
© 2018 Jiangsu Pacific Quartz Co., Ltd. All rights reserved Enterprise Identity Publicized by Lianyungang Market Supervision & Administration Bureau Powered by CE Ultimate
苏ICP备05059004号-1

苏公网安备 32072202010005号
Service Hotline
0518-83062922